HIT 2020 in the Product of the Year category in a safe package
2 April 2021
HIT 2020 in the Product of the Year category in a safe package.
From now on, all parcels sent from our plant in Falkowo are marked with the HIT Region 2020 medal. We are proud of the award, which honors the effective management of the company, commitment of all employees, innovation and efficiency in running a business.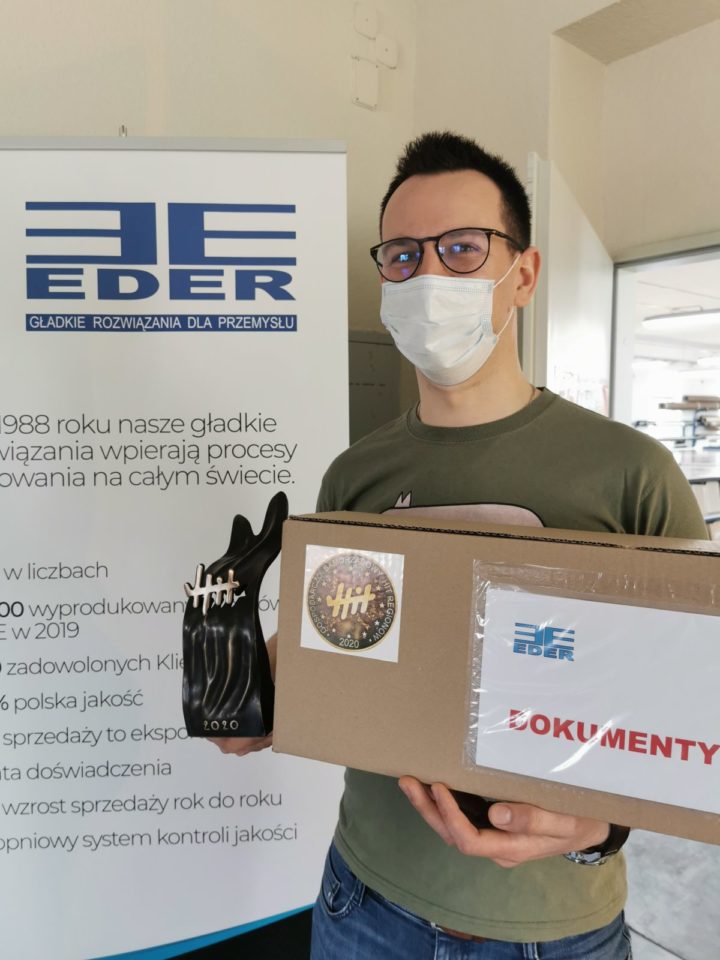 We have implemented rigorous hygiene procedures based on the recommendations of the Chief Sanitary Inspector. The rooms in our company are disinfected on an ongoing basis. Each package is prepared in accordance with the highest hygiene standards. Our employees are equipped with protective gloves, masks and disinfectants. Safety comes first!
To ensure the safety of your order during delivery, we only work with courier companies that have committed to the highest health standards.