What does rubber profile and smooth solution for industry have in common?
16 April 2021
How automotive weatherstripping are made? Which role does EDER smooth solution play in their production?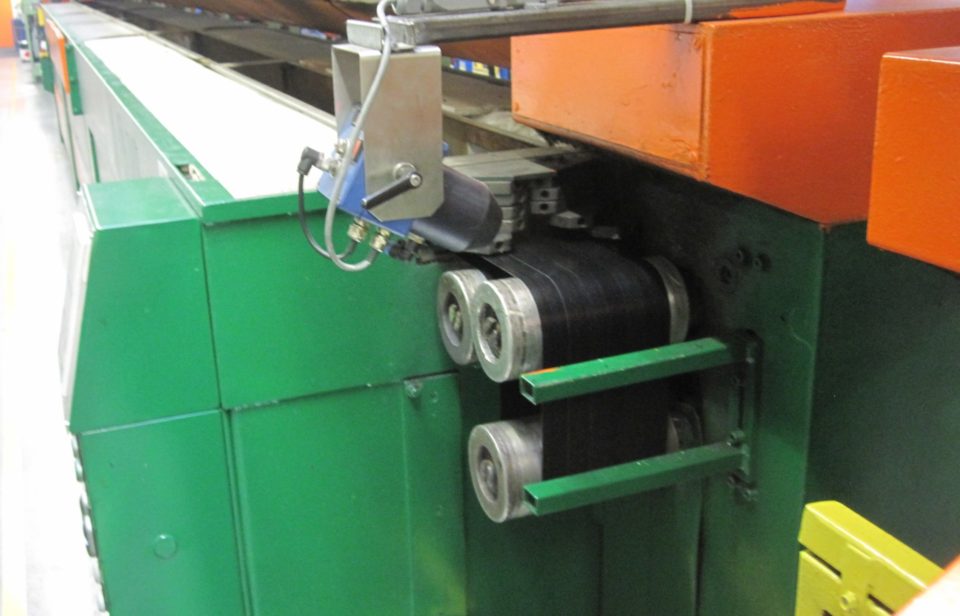 Vulcanization is about cross-linking elastomers, increasing their strength and giving them the desired mechanical characteristics. The cross-linking process by means of infrared radiation (the tunnels are equipped with IR heaters) or hot air radiation (convection oven) takes place in vulcanization tunnels. The profile goes straight from the extruder to the furnace, where it is transported on top of PTFE belts. The temperature inside the tunnel often reaches 400°C and the speed of the PTFE belt reaches 60 m/sec. depending on the profile geometry and the type of mixture or silicone used.
These extreme working conditions have a significant impact on the conveyor belts:
The belts can pull out (over-elongationion) which prevents their further operation. It should be remembered that their length is often over 50 meters. We only use the best PTFE coated fabrics. Our laboratory employees check the materials on an ongoing basis, testing, among others their breaking strength.
High temperature causes the belt joint to delaminate faster. Our R&D department has developed a high-temperature-resistant belt joining system.
The overlapped joint may leave an imprint on the hot profile. Smooth solution also mean smooth joint.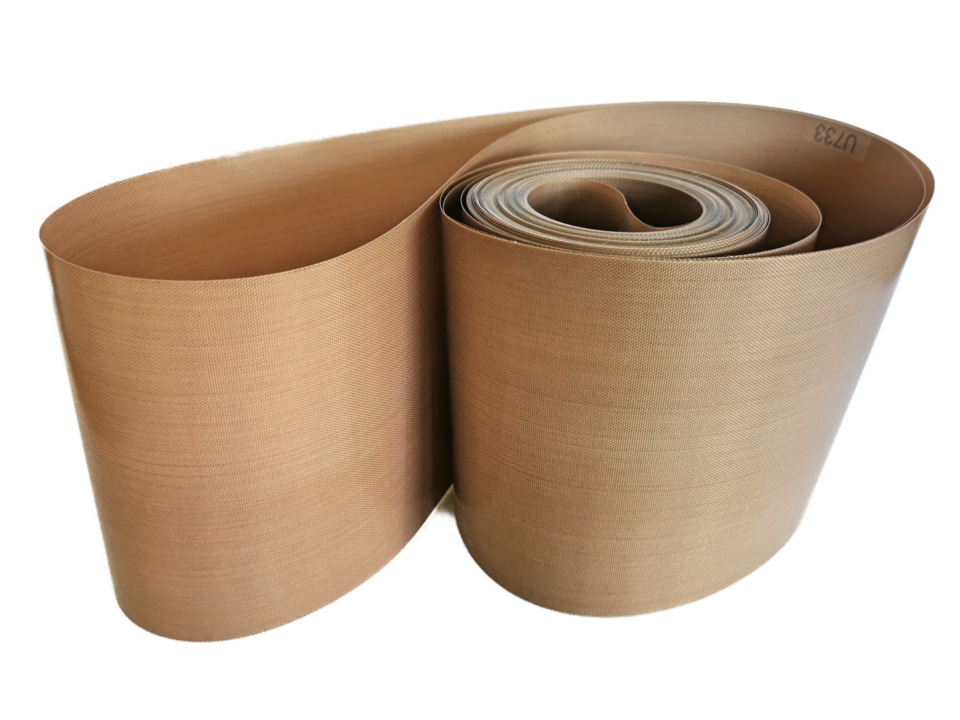 In addition, the surface of the PTFE belt itself affects the appearance of the profile. Conveyor belt that is too rough will leave marks on its surface. In most cases, this disqualifies a finished product that does not meet the stringent quality requirements in the automotive industry. The EDER company, as a leader on the PTFE belt market, over the years, thanks to cooperation with the largest manufacturers of rubber profiles for the automotive industry, has developed many proprietary solutions that eliminate the above problems. The door seals of the most recognized manufacturers are vulcanized on our PTFE belts. We can adapt our PTFE belts to a specific type of profile or furnace. We are most proud of our multi-layer belts, developed for pre-vulcanization furnaces. We also call them shock furnaces because their purpose is to immediately fix (by very high temperature) the shape of the profile before it enters the curing furnace.
Automotive is one of the three main pillars of our business. The others are: production of grinding wheels and packaging. TAO for short. In each of these industries, we are a leader on the European market. Our smooth solution for the industry have for decades been helping automotive suppliers offer car manufacturers the highest quality parts.