Autumn Trade Fair Time at EDER!
9 November 2023
Autumn is usually rich in interesting trade fair events.
In mid-September 2023, we held many interesting meetings during the DREMA fair in Poznań. These are some of the most important meetings in the timber and furniture industry in Poland and Europe. The 2023 edition, held on September 12-15, gathered numerous professionals and leading industry representatives.
During the event, innovative machinery, tools, and components for the timber and furniture industry were presented.
The value and prestige of the DREMA fair are undeniable, and every year it attracts thousands of visitors and participants from all over the world.
In October, we also visited the Busworld Europe 2023 fair in Brussels, which is the world's largest B2B fair dedicated exclusively to the bus and coach industry. It's an excellent place for making business contacts, discovering industry novelties, and establishing relationships with experts from this automotive sector.
The Busworld Europe fair in 2023 took place on October 7-12 and gathered exhibitors from 38 different countries. Turkey was the leader with 94 companies, followed closely by firms from Germany. The attendance was over 40,000 visitors.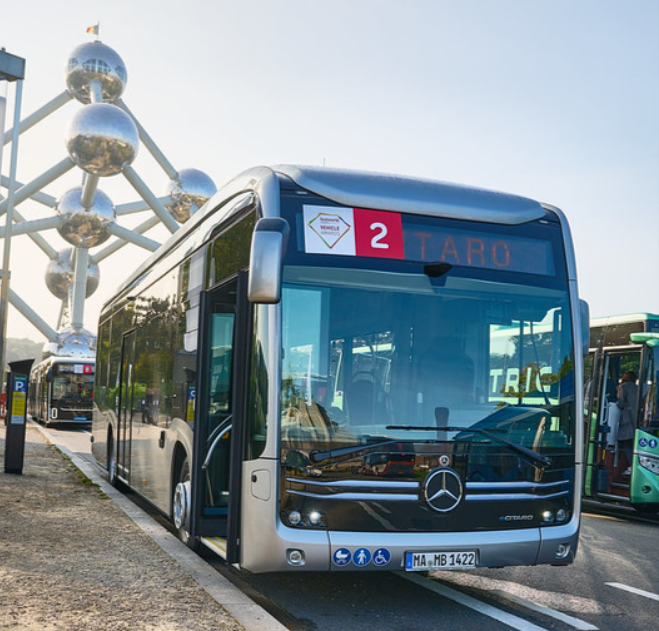 Many interesting companies participated in the fair, such as STER, which had its stand in hall number 11, as well as BMZ Poland, Busfactory, MAN, Iveco, and many others.
EDER's presence at this event is connected with the fact that materials made from PTFE are used during the production of buses. This is due to the main features of this material, such as electrical insulation, resistance to high temperatures, and the non-stickiness of other materials. These characteristics are significant, for example, during the extrusion of various cabin finishing elements.
Another event was the Fakuma fair in Friedrichshafen, which took place on October 17-21. It is one of the leading international events in the plastic processing industry. About 1800 exhibitors from over 30 countries presented a wide range of products for injection molding, extrusion, and thermoforming, as well as a portfolio of processes, technologies, and tools related to plastic processing.
At the end of October 2023, we also visited our national fair – Warsaw Industry Week. These are the most important industrial fairs in Poland and one of the largest events of this type in Europe. They focus on technological novelties in the industry and provide an excellent opportunity for knowledge exchange and establishing new business contacts.
This year's fair featured an important industrial conference that dealt with the latest trends, innovations in the industrial sector, and automation.